By connecting to the real world of students' lives, authentic learning enables students to become lifelong learners who contribute to society and the wider world as active and discerning citizens. Authentic learning is central to our work as Catholic educators because it promotes the continual growth and wellbeing of the whole person — spiritually, intellectually, emotionally, socially and physically.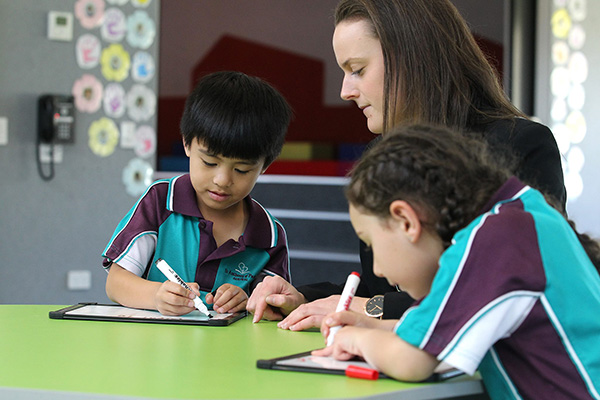 At St Anthony of Padua Catholic College Austral our vision for learning is embedded within the foundation of our school. Our emphasis on STEM subjects, facilitated by specialist educators, ensures future-focused learning for all students.
To enable our students to be learners for life, who think critically and develop strong collaborative skills, we are committed to the following learning principles:
A learning environment that is dynamic, supportive of the learner and proudly Catholic
Contemporary teaching practices that promote collaboration, risk taking, independence and self-motivation
Learning programs that reflect the learners' needs, background and interests
Learners are challenged and supported to develop critical and creative thinking skills and application of knowledge
Assessment is a fundamental component of the teaching and learning cycle
Learners are connected strongly with communities beyond the classroom.