In 2021, the College community underwent a process to decide on the College House Patrons, an important aspect of the charism of the College. The following are the St Anthony of Padua Catholic College House Patrons: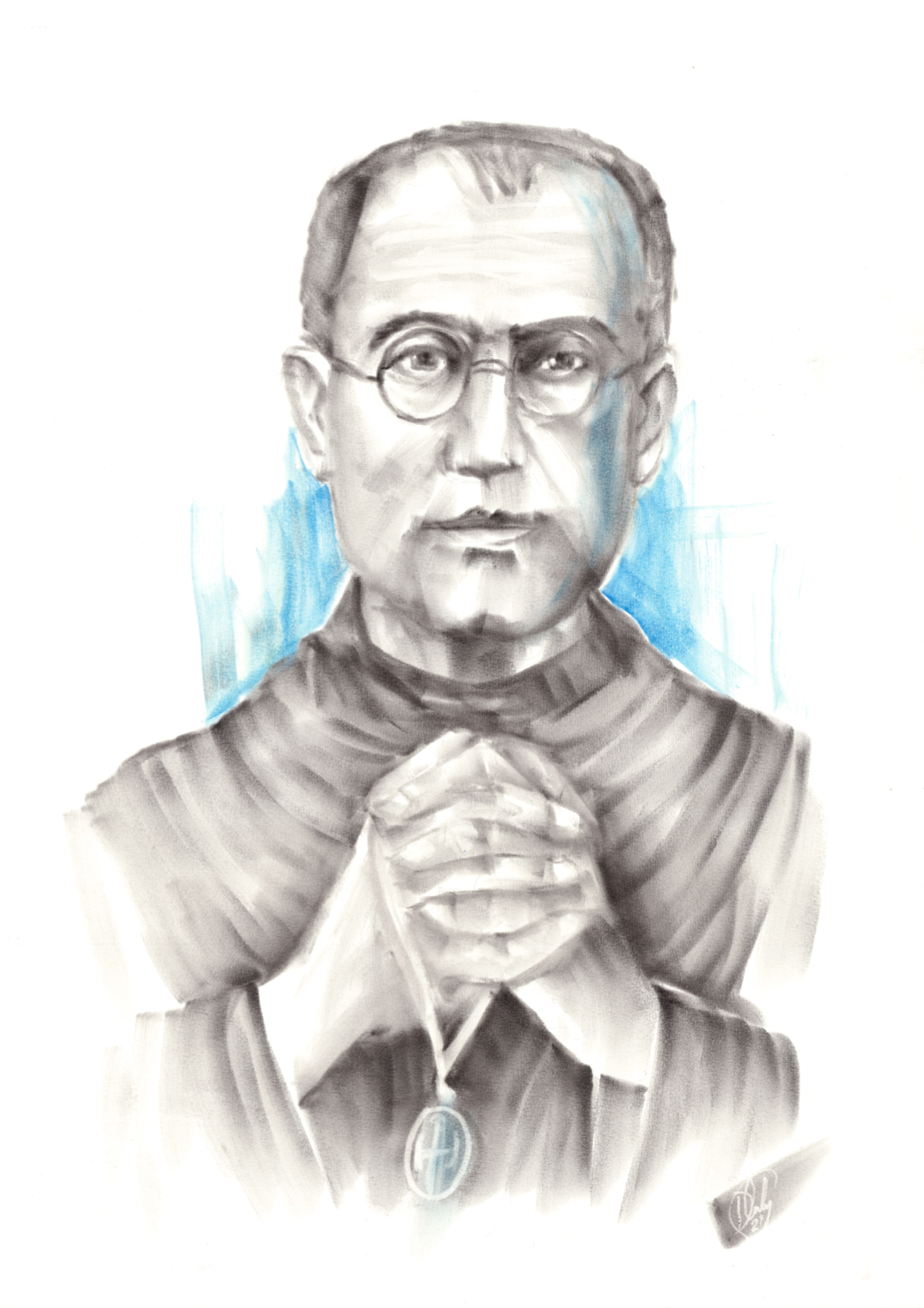 St Maximilian Kolbe – Resilience (Blue)
St. Maximilian Kolbe, born Raymund Kolbe on January 8, 1894, was a Franciscan friar and a martyr in the German death camp, Auschwitz during World War II. At age 12, he had a vision from the Virgin Mary who revealed that he would live a life of purity and become a martyr. He was a great academic and earned a doctorate in theology by the age of 28. He went on to become a priest and later returned to Poland. During the Nazi occupation, he refused to sign a document indicating his German citizenship and persisted in offering his monastery as a shelter for many Jews during the Holocaust. He was therefore sent to Auschwitz and killed by lethal injection on August 14, 1941, which is his feast day. Kolbe was canonised in 1982 by Pope John Paul II. The College core value attributed to St. Maximilian Kolbe is resilience.
Image from Catholic.org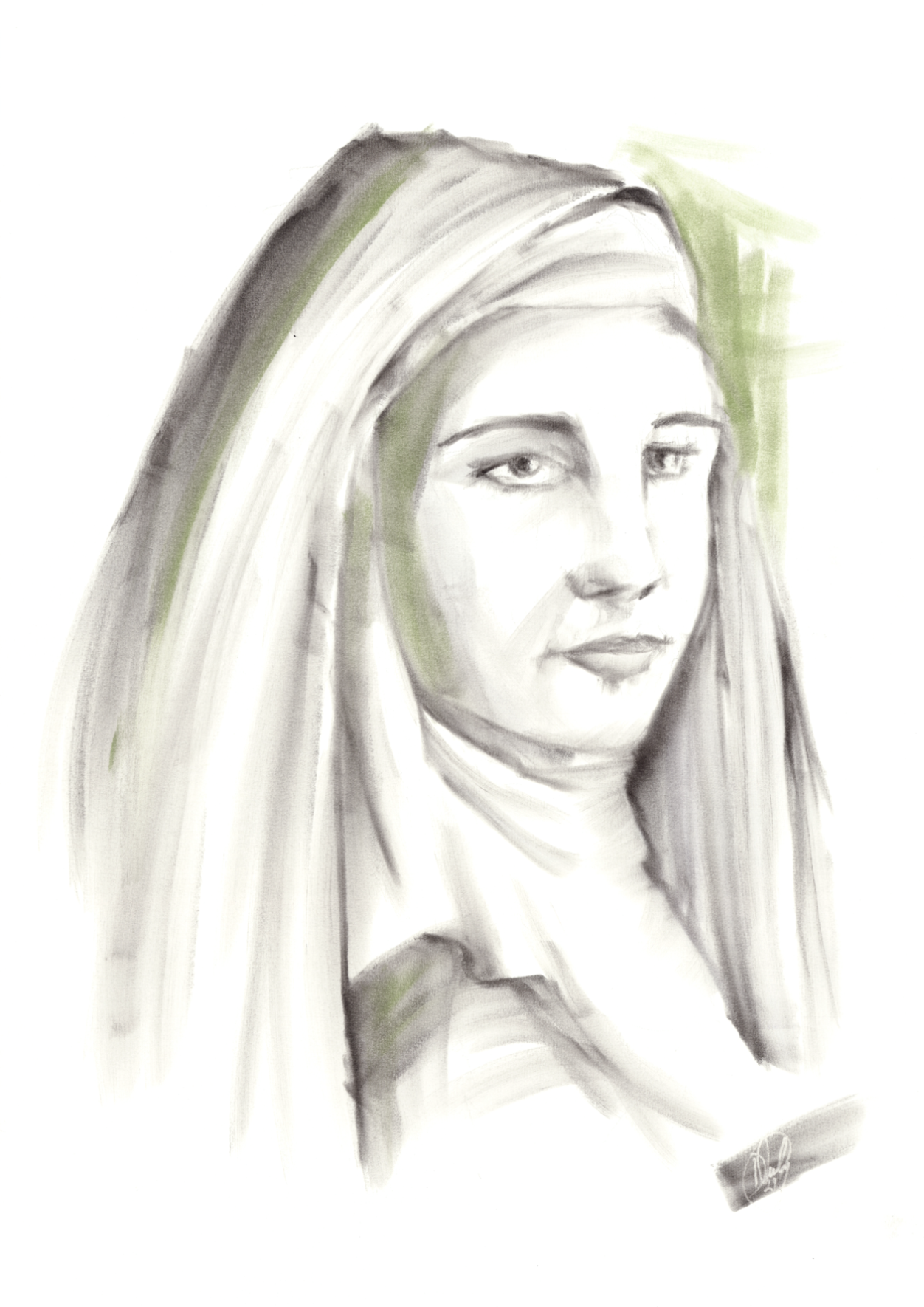 St Clare of Assisi – Courage (Green)
St. Clare of Assisi, born July 16, 1194 as Chiara Offreduccio to a wealthy family, decided to live a life of prayer and simplicity after hearing St. Francis of Assisi preach in 1212. She established the "Poor Ladies of San Damiano," now known as the Poor Clares. St. Clare and her sisters wore no shoes, ate no meat, lived in a poor house, and kept silent most of the time. Their lives consisted of manual labour and prayer. Yet, they were very happy, because Our Lord was close to them all the time. St. Clare of Assisi died in 1253 and was canonised by Pope Alexander IV two years later. Her feast day is August 11. The College core value attributed to St. Clare is courage.
Image: Franciscan Media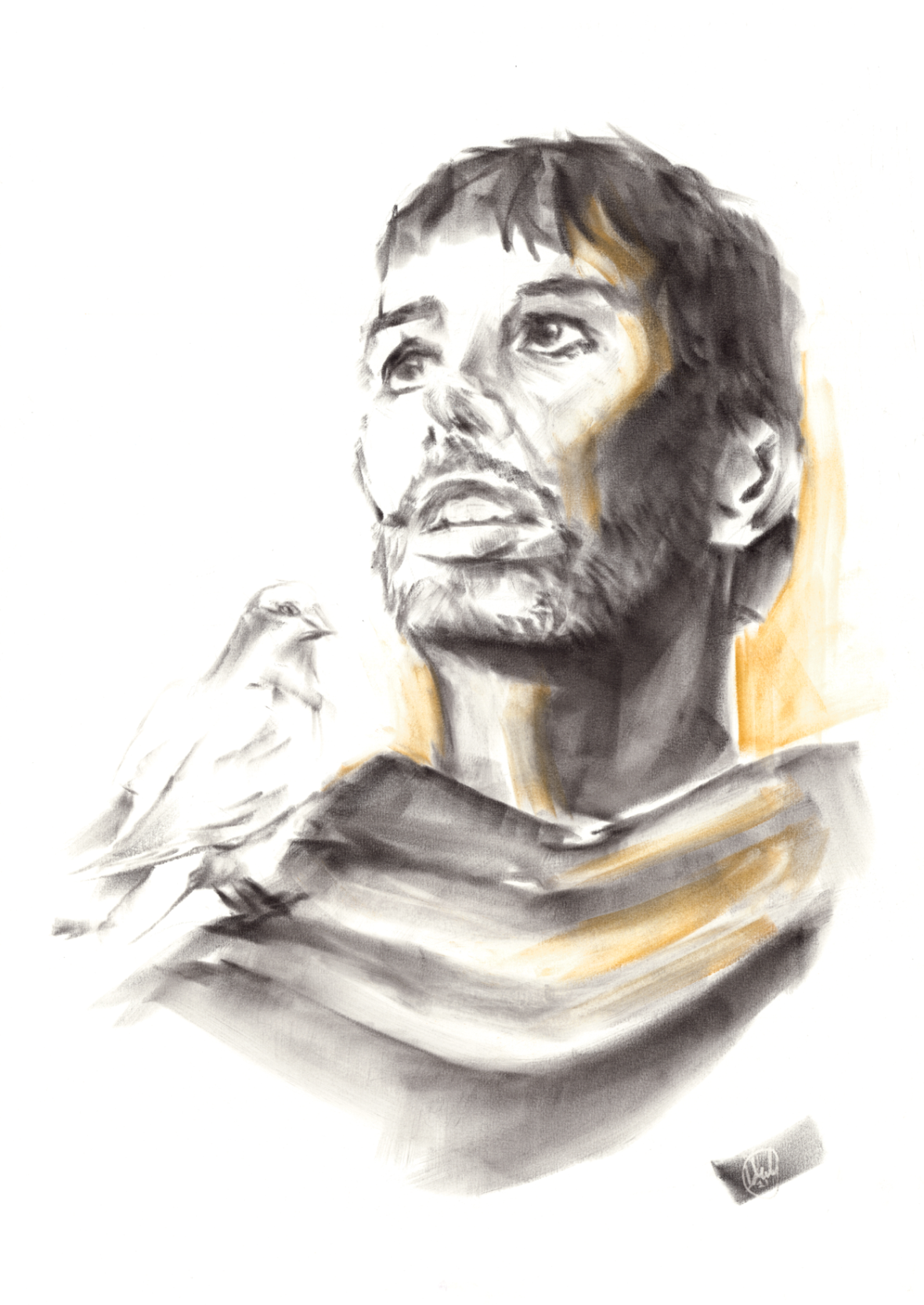 St Francis of Assisi – Compassion (Gold)
St. Francis was born in Assisi, Italy in 1182, to a wealthy family. At the age of nineteen he was captured and held for ransom for one year. After this he started to see visions from God, who said to him "repair my Church, which is falling in ruins." He then left his life of luxury and pursued one of purity and poverty, dedicating his life to God by forming the Fransiscan order. Known for his love of nature and animals, St. Francis died in 1226 while signing Psalm 141. He was canonised in 1228 and his feast day is October 4. The College core value attributed to St. Francis is compassion.
Image: Biography.com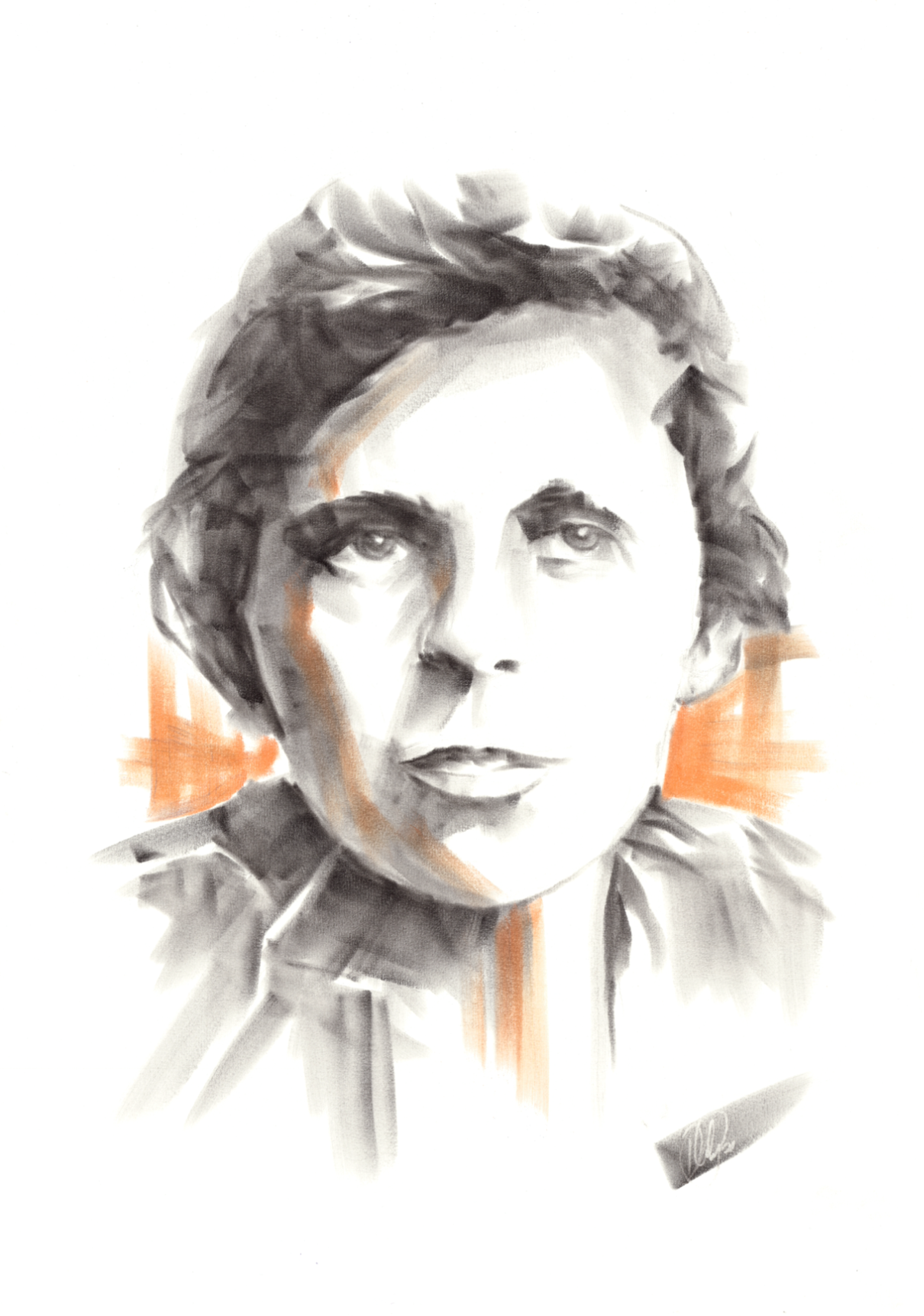 Eileen O'Connor – Determination (Orange)
Eileen Rosaline O'Connor, born February 19, 1892, was the co-founder of the Society of Our Lady's Nurses for the Poor – also known as the Brown Nurses. As a child, she suffered a terrible spinal injury which left her wheelchair bound for the rest of her life. It was through her own hardship that the idea of founding a nursing order for the poor came to mind. Deeply religious, Eileen said she had received a visitation from Our Lady who encouraged her to offer her suffering for the good of others. She trusted deeply in Christ and worked with the most marginalised people in Australian society to restore their dignity and deepen their faith, all the while providing free nursing services to the poor. She died on 10 January 1921. The College core value attributed to Eileen O'Connor is determination.
Image: ourladynurses.org.au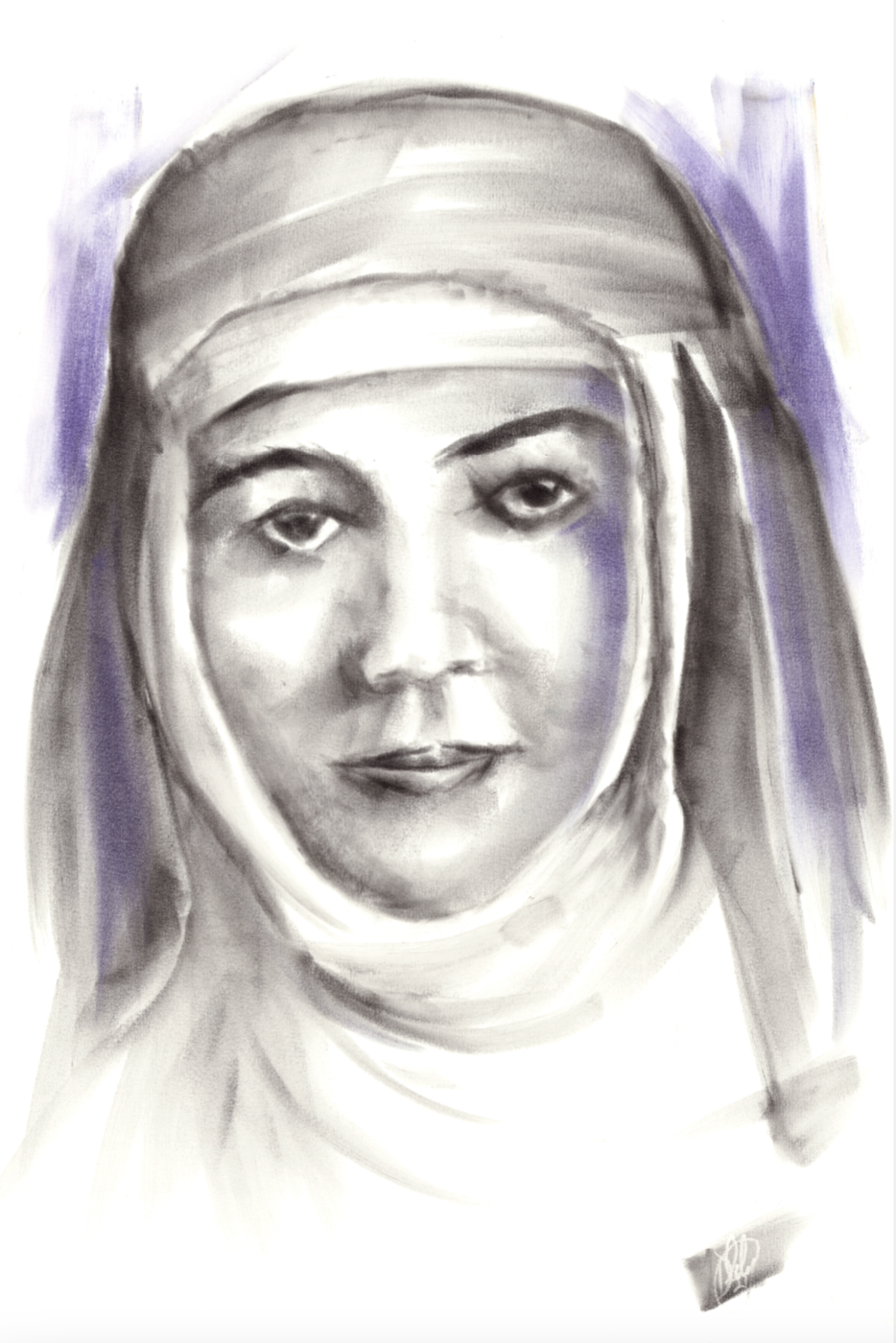 St Mary MacKillop – Justice (Purple)
St. Mary MacKillop was born January 15, 1842 in Fitzroy, Victoria and died August 18, 1909, Sydney, Australia. MacKillop was educated at home by her father and she had to start working at a young age. While she was young, she began to teach the poor children in Penola, South Australia, encouraged by Father Julian Tenison Woods. In 1866 the two opened up Saint Joseph's School, providing a free education to all children. She went on to found Australia's first order of nuns, the Sisters of Saint Joseph of the Sacred Heart, in 1867. The Sisters of St. Joseph, or Josephites, are known for their pursuit of justice and actively work in many areas of need such as orphanages, refuges and prisons. After travelling to Europe to meet with Pope Pius IX in 1873, she returned to Australia and continued to open schools, convents, and charities. Saint Mary of the Cross Mary MacKillop became Australia's first saint in 2010 and her feast day is August 8. The College core value attributed to St. Mary MacKillop is justice.
Image: Sisters of St Joseph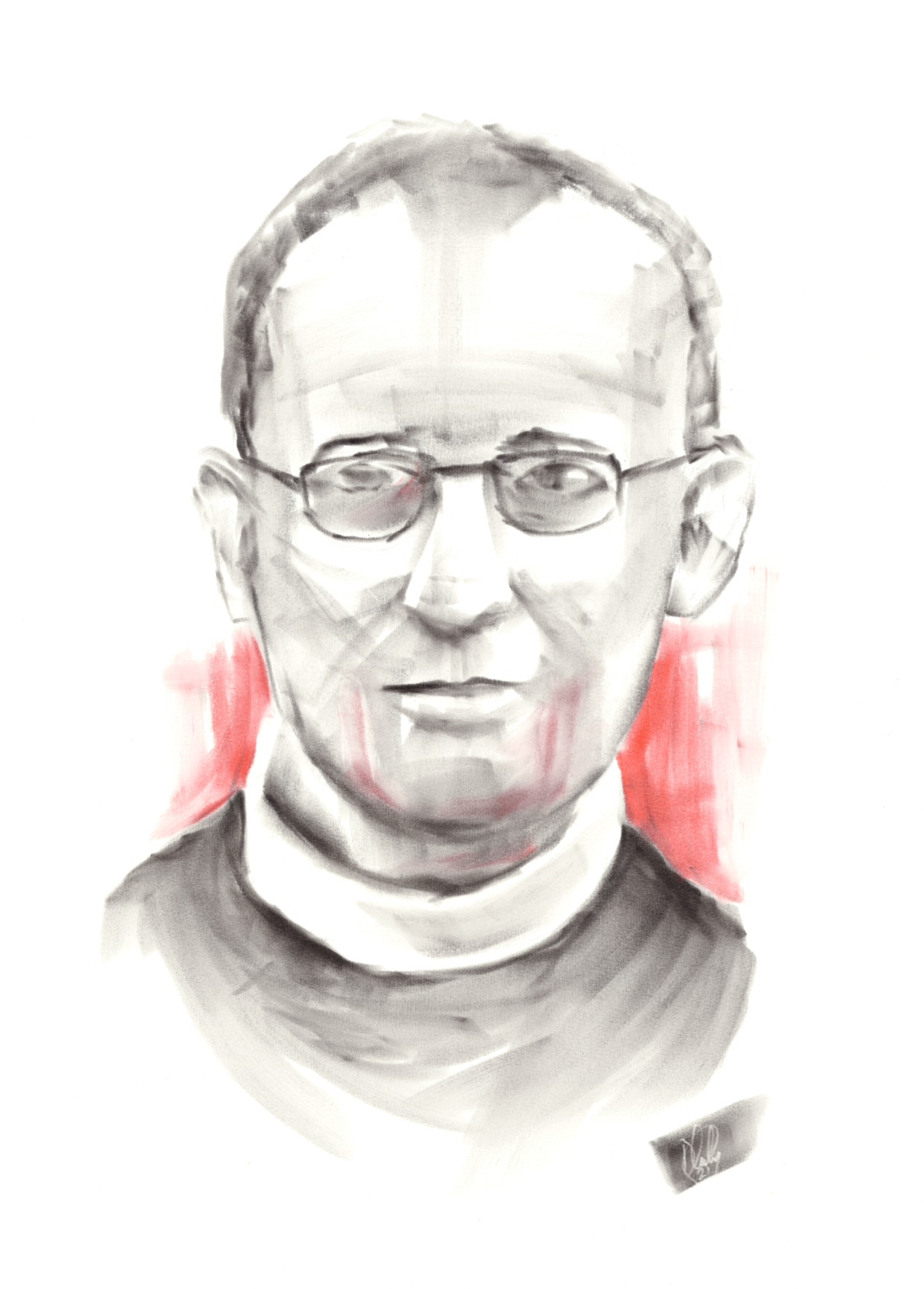 Fr Joseph Weaver – Service (Red)
Fr Joseph Weaver served as the first parish priest of St Anthony's, Austral from 1965 to 1974. He was instrumental in establishing a thriving and vibrant Catholic community in the Austral area and set up the first Catholic Youth Organisation. He celebrated masses in the first Church building (now the Parish hall) and was well known in the community as a deeply spiritual man who had little care for material possessions. He was known to walk everywhere and would often visit the many families in the early parish. Fr Weaver passed away on April 2, 1990. The College core value attributed to Fr Weaver is service.
Image: St Anthony's Parish, Austral